– More Sessions – 84!
– More Speakers – 140+
– More Solutions!
…. Learn More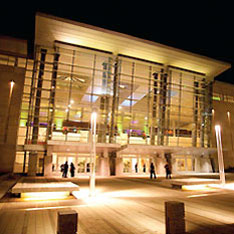 Why You Should Attend DMFB Raleigh 2015:
You Will Learn:
* What Marketing Works
* How To Do Marketing
* Typical Results
* Actionable Steps
The Speakers:
Over 140 speakers who will share their experience and marketing solutions with you.
Tip: Go to speaker dinners (free to attend) and you may learn more of their marketing secrets!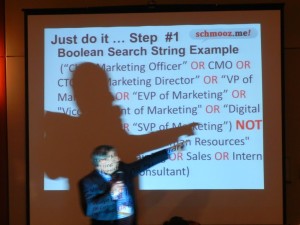 Who Attends:
– Business Owners
– Marketing Managers
– Consultants
– Developers
– Designers
– Video Producers
– Business Services
Sessions:
6 Tracks, 84 sessions, 142+ speakers
Small Business (14 sessions)
– Local Search
– Coupon Marketing
– Email Best Practices
– Online Stores, and more
Enterprise (14 sessions)
– Content Marketing
– Copyright & Trademarks
– Social Media Copywriting
– Integrated Marketing, and more
Expert (14 sessions)
– Big Data
– Reputation Management
– Marketing Automation,
– Cloud Security, and more
WordPress (14 sessions)
– Responsive Design
– User Interface Optimization
– API Integration
– Access Security, and more
Video (14 sessions)
– Customer Testimonials
– Video Editing in the Cloud
– Internet TV Advertising
– Video Optimization, and more
Workshops (14 how-to demos)
– Facebook Contests
– Mobile Advertising
– Web Video Interviews
– Product Discount Offers – and more
See the Full Agenda – Button
Meet the Speakers:
Now you can talk directly with speakers. Picture yourself at a dinner table with two of your favorite speakers. What would you ask them? Our popular Speaker Dinners are free (you pay for your meal) but you need to sign up early to have dinner with the speakers you like!
What you Get:
You get more than a conference pass. You get a goodie bag (SWAG bag) when you check in fill with information and gifts. Each day ends with a networking party (cash bar). OR
It's more than a conference pass
Goodie Bag filled with Valuable Gifts * Daily Evening Networking Parties with Cash Bar * Latest Insight on Digital Marketing Trends
How to Convince Your Boss:
Simply put, by attending the Digital Marketing for Business Conference you will increase company sales from exposure to the latest marketing know-how from people actually doing it. Your knowledge of how other marketers have successfully implemented ideas and how you can use that knowledge to help increase leads and sales.
Meet Exhibitors:
24+ marketing product and service provides exhibit to show you some of the latest and most effective marketing products and services.
Marketing Casino Night:
New This Year! Our Marketing Casino Night is guaranteed to roll in lots of fun and great networking. A volunteer-only benefit that will bring Lady Luck to your business.
Pre-Conferences:
Attend one of the full-day pre-conferences to prepare for maximum learning from your DMFB sessions. Separate passes are required for the pre-conferences:
– WordPress Bootcamp (leave with a working website)
– Internet Marketing for Business (the Basics)
Register to Attend:
Join us to learn what marketing works, how you can do it, and network with smart people!
Three Conference Ticket Options:
– VIP Gold Pass – May 12-14 – Pre-Conference, DMFB, and Extra Benefits.
– Digital Marketing Conference – May 13 & 14 – 6 tacks/84 sessions
– Pre-Conference Pass – May 12 – book, lunch, + more